Warwickshire Wedding & Event Photographer
Hallmark Welcombe Hotel Wedding Photographer
Sara and Tom's mix of traditional British & Chinese wedding took place in the Welcombe Hotel just outside Stratford-upon-Avon.
It is a Chinese custom for the bridal party to play some games & exchange red envelopes stuffed with money before the wedding. This was followed by a Tea Ceremony where the bride & groom had to serve everyone tea whilst exchanging gifts + more red envelopes filled with money.
The day continued with a mix of British & Chinese traditions along with more fun & games which was a real pleasure to shoot.
Sara & Tom were such a lovely fun couple to work with – I wish them the very best of luck for the future!
Thought you'd like to have a little sneak peek of a few photographs from Sara & Tom's wedding at The Welcombe Hotel – enjoy.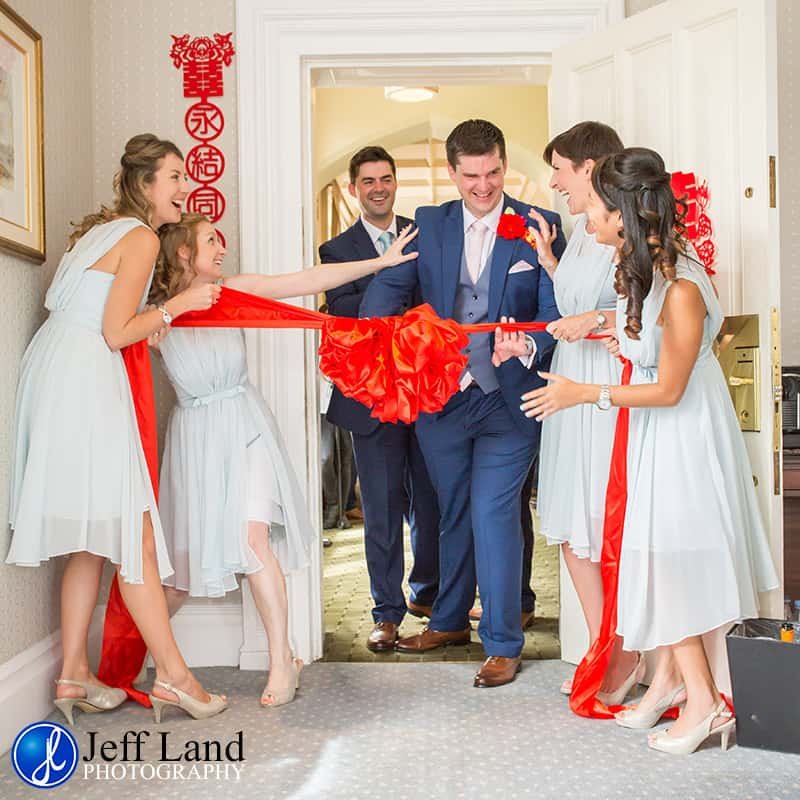 Warwickshire Wedding & Event Photographer