Wedding Photographer Norwood Park
Joanne and Jon's wedding took place in May at St Peter and St Paul's Church in Oxton, with a lavish reception held at Norwood Park Nottinghamshire.
My day began after a 2-hour drive from Stratford-upon-Avon to meet Joanne at her home in Oxton. After a quick coffee and I began taking some candid bridal prep photos. This was followed by some formal family photos with Mum & Dad, sisters & partners in the garden.
Later Joanne set off to the Church in a White Rolls Royce Phantom 3.
The traditional Wedding ceremony took place at St Peter and St Paul's Church in Oxton.
The bride looked stunning in her white wedding dress, and the groom looked very smart in his traditional Scottish Tartan Kilt Outfit.
After the ceremony the bride and groom posed for pictures in front of the church then they were driven away in the Rolls Royce, waving to their guests as they went.
From the ceremony to the lively reception at Norwood Park, their day was perfectly executed and very joyous. The bride and groom were surrounded by family and friends who all seemed to be having a great time. This was all topped off with the cutting of the cake and some Ceilidh Dancing.
Joanne and Jon are a lovely couple, and it was a pleasure to capture their special day. The photos are a testament to the love and joy that they share. Congratulations, Joanne and Jon!
Thank you for choosing me to be your wedding photographer and allowing me to get a little creative with your formal bridal portraits.
Jeff has years of experience photographing weddings and will work tirelessly to ensure that you get the best photos possible. Capturing plenty of beautiful photos of the happy couple, their families, and their friends. With you from start to finish documenting every moment of your big day.
Here are some highlights from Joanne and Jon's special day!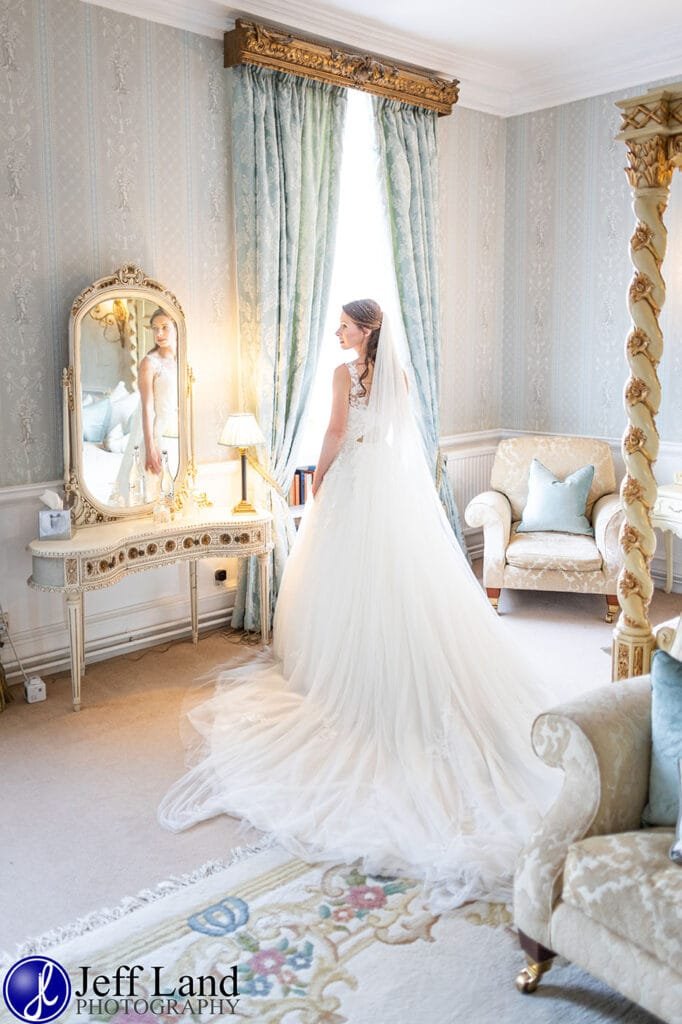 Wedding Photographer Norwood Park