Wedding Photographer Holy Trinity Church
Followed by their Reception at Macdonald Alveston Manor
Wedding Photographer Holy Trinity Church
Mark & Fei were married in China earlier in the year but wanted to have a formal ceremony for friends and family in the Uk.
They opted for a church blessing in Holy Trinity followed by a lavish Chinese-themed wedding reception at Macdonald Alveston Manor.
Originally we discussed walking back from the Church to get some shots by the river but as Fei is now expecting we decided against it & they traveled back in Mark's Triumph Spitfire instead.
We were blessed with a beautiful bright warm summer day which made for some great photo opportunities.
Holy Trinity Church stands on the banks of the River Avon in Stratford-upon-Avon and is the most visited church in England. The Bard William Shakespeare & his wife Anne Hathaway are both buried inside.
Alveston Manor is a high-end Tudor-style manor built in the 1500s. Just 15-minute walk from the Royal Shakespeare Theatre and 15 minutes from Holy Trinity Church.
Many thanks to Mark & Fei for your hospitality & for choosing me to be their photographer!
Thought you'd like to have a little sneak peek of a few photographs taken today – enjoy.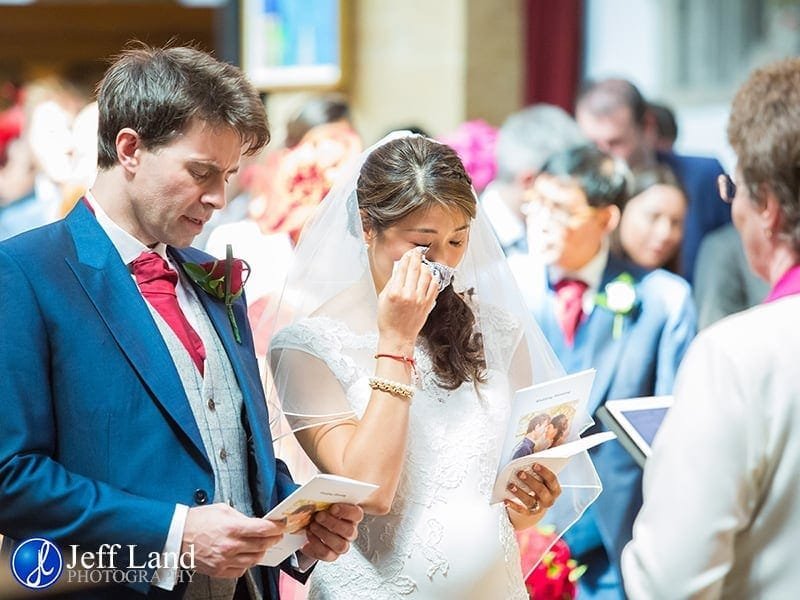 Wedding Photographer Holy Trinity Church – Followed by their Reception at Macdonald Alveston Manor