Stratford upon Avon Winter Wedding
Macdoanld Alveston Manor And The Henley Room
Stratford upon Avon Winter Wedding
I love my job as a Wedding Photographer.
2020 has been a terrible year for everyone involved in the wedding industry. Let's hope in 2021 we can get back on track.
Many congratulations to Joe & Lauren who were married just before November lockdown.
With a 4 pm ceremony, we decided to take the bridal photos before the wedding formalities. We started at the Macdonald Alveston Manor taking quite a few shots on the grounds. Then headed off on foot over the Clopton Bridge, through Bancroft Gardens towards the RSC. Following the path along the River Avon towards Holy Trinity Church, back through Old Town to The Henley Room. Taking many photos as we walked.
The 15-minute ceremony of just six people included the bride & groom, both mums & 2 registrars. For social distancing reasons, I was not allowed in the room. So, waited outside with Joe's Dad snapping photos through the stained glass windows best I could.
It looked like we were in for a decent winter sunset – so headed off to the top of Windsor Street car park for one or two creative shots.
Thanks again to Joe & Lauren for choosing me to be their photographer.
If you're on the lookout for a talented wedding photographer please get in touch.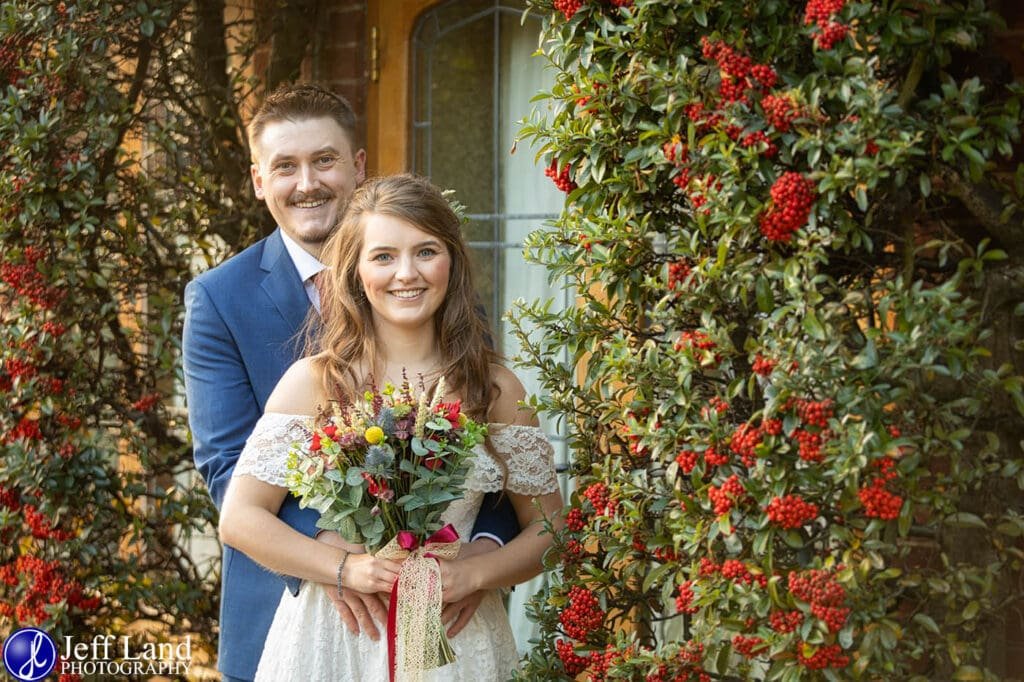 Stratford upon Avon Winter Wedding