Gorcott Hall Wedding Photographer
Gorcott Hall Wedding Photographer
This was to be my first time shooting a wedding or event at Gorcott Hall in Redditch. It's always a good idea to have a pre-wedding shoot sometime before the big day to get familiar with the grounds together and check out the best spots to take great photos.
I was so looking forward to this wedding as I already knew most of the guests. A couple of years ago I was lucky to have photographed Chloe's brother's wedding at Wotton Park. It was great to meet everyone again and have a catchup.
So on the big day, I arrived an hour or so early "as always" to check out the venue and go over my notes & timings.
After a quick coffee, I head over to see Chloe "the bride-to-be" who was staying in the onsite bridal suite. I was greeted with a busy room full of excited people getting prepared for the day ahead.
As it was such a beautiful day I asked the bride if I could take some outdoor photos of her wedding dress. This can be a little risky so two bridesmaids were entrusted with the task of hanging the dress on the wooden arch just by the main entrance. I am pleased to say it was very well protected and returned to Chloe undamaged.
Now was a good opportunity to take some pictures of Gorcott Hall and the grounds before the guests arrived. Good shout as after a couple of minutes all of a sudden the goom Greg arrived along with his family and friends. I set about grabbing a few candid shots of everyone introducing myself as I went along.
Then it was time to get back to Chloe who looked stunning in her wedding dress ready for the day ahead. The bride-to-be was understandably a little nervous but in good spirits. I spent a little extra time and we managed to take some relaxed fun bridal prep photos.
Chloe & Greg opted for an outdoor wedding which could have been a little bit risky for April. Not to worry as it turned out to be a beautiful warm sunny day. The civil ceremony when off without a hitch as did the rest of the day.
Gorcotte Hall Wedding Venue
Gorcotte Hall offers exclusive use of a 16th-century grade II* listed Tudor Hall, with a 19th-century barn, catering from 30 to 110 guests. They also have a Bridal and Honeymoon Suite on-site, and an additional four bedrooms.
During the COVID-19 pandemic lots of couples opted for outdoor weddings for safety reasons, so temporary permission was granted to allow licensed venues to host ceremonies outdoors – whether they had a structure outside or not.
Many thanks to the staff for all their hard work behind the scenes and for keeping me fed and watered throughout the day.
I can't thank Chloe & Greg enough for choosing me to be their Gorcott Hall Wedding Photographer and for making me feel a welcome part of their big day.
So if you are planning to have your wedding at Gorcott Hall and are looking for a photographer with a relaxed, natural feel then Get in Touch.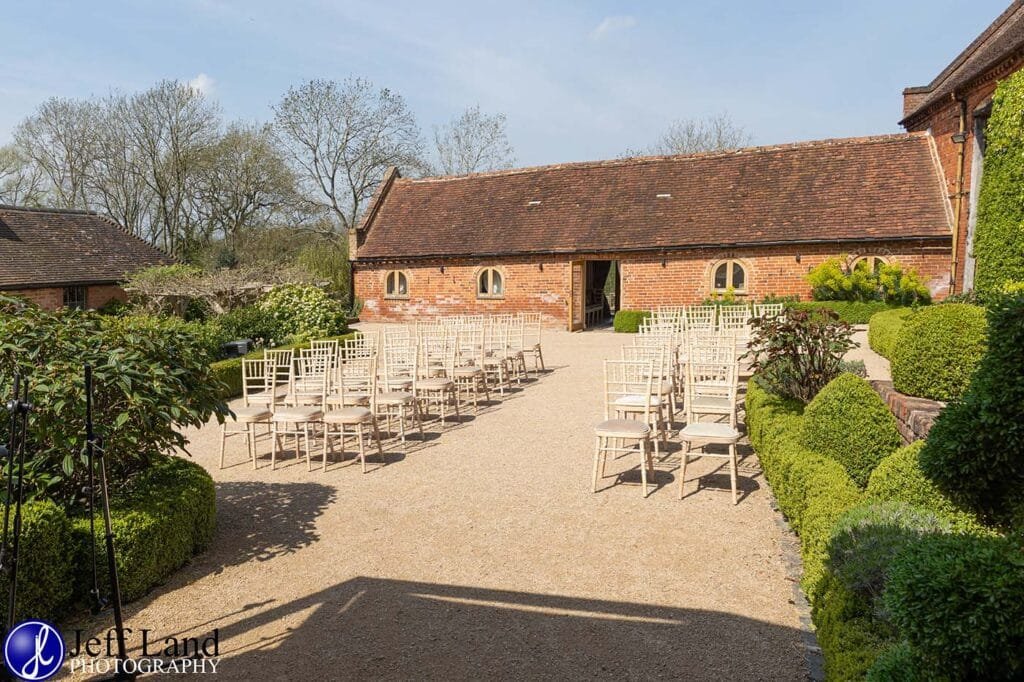 All the above Wedding Photos images displayed above were taken at Gorcott Hall in Redditch
Stratford upon Avon Wedding Photographer covering Warwickshire and the Cotswolds
Gorcott Hall Wedding Photographer