Ettington Park Wedding Photographer
Living locally in Stratford upon Avon I have some fantastic Wedding Venues to work in.
Ettington Park Wedding Photographer
As always, I arrived about an hour early to scout out the building, grab some shots and prepare for the day ahead.
After this, it was time for the bridal prep so I headed over to meet Stacey and her bridesmaids. This was followed by a few fun shots of the Groom Ade & his Best Man.
Thankfully it was a beautiful calm warm sunny day as Stacey and Ade opted for an outdoor wedding ceremony taking place in the Orangery overlooking the beautiful Victorian gardens.
This was followed by a drinks reception and a few formal family photos in front of the ruined Church. Later I took the opportunity to steal the Bride & Groom away from the wedding party to take some bridal photographs of the couple around the venue.
The Long Gallery was originally the library and was the perfect setting for their lavish wedding breakfast. After the speeches, we all headed off outside again while the room was turned around for the evening party.
Many congratulations to Stacey and Ade who are very much in love & I wish you a very happy life together.
Ettington Park Hotel
Must be one of the most beautiful picturesque wedding venues I know. It provides endless opportunities to create outstanding photos.
Described as an opulent Gothic Revival Mansion set in 40 acres of parkland. Located just 6 miles from Stratford upon Avon the home of the bard William Shakespeare.
Many thanks to Ade and Stacey for letting me be part of your big day.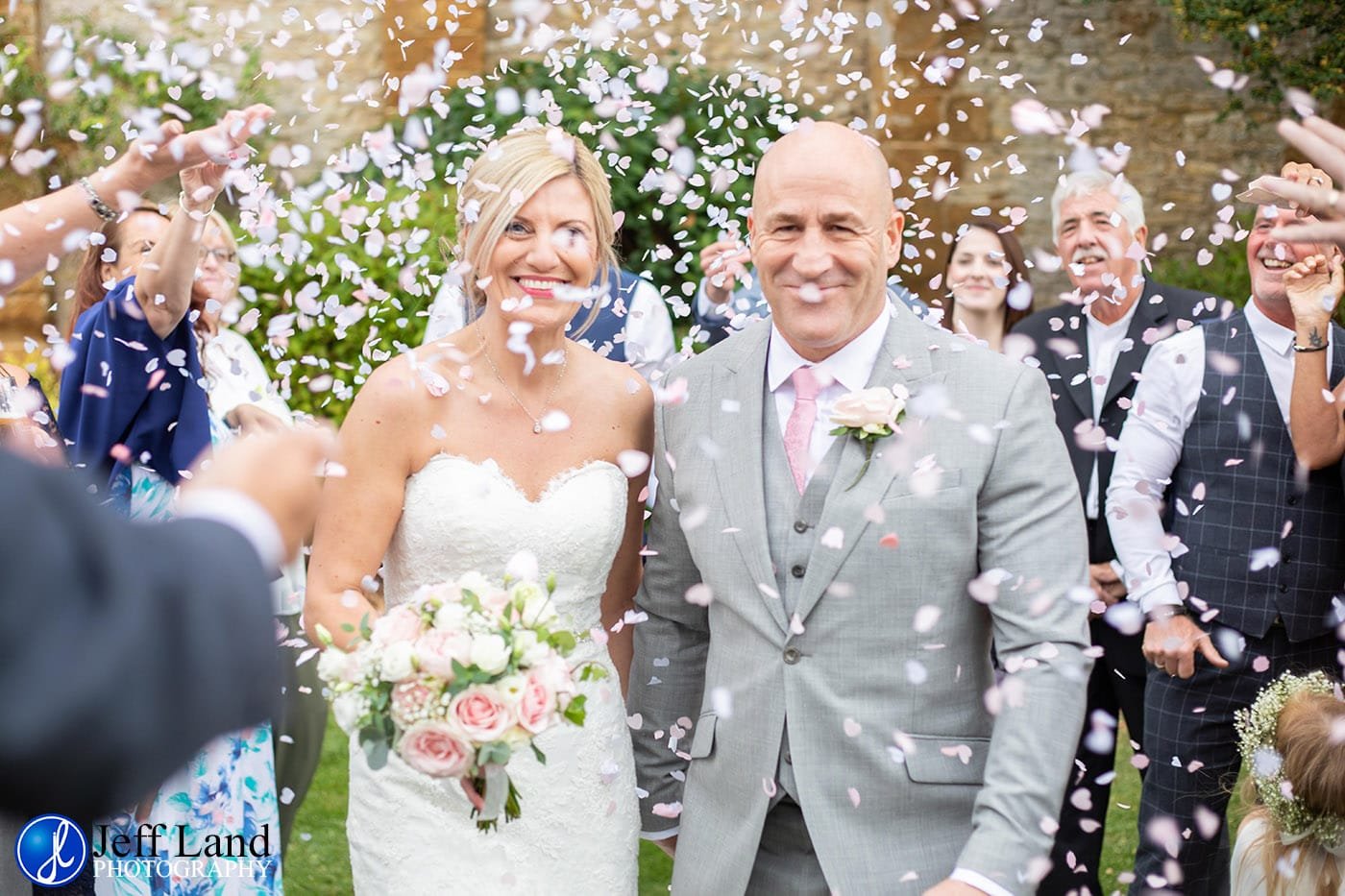 Ettington Park Wedding Photographer