Cotswolds Wedding Photographer
Church Wedding at St Mary's Wimpstone followed by The Bell at Alderminster
Many Congratulations to Kerry and Joe, thank you for choosing me to be your Wedding Photographer.
My day began with a short trip from my home in Stratford upon Avon to The Encore to meet Joe and his groomsmen. Then guys were enjoying a sneaky pint "as you do" so I grabbed a few shots.
Then it was time to meet Kerry and her bridesmaids who all stayed at The Bell in Alderminster. After the bridal prep photos were taken, Kerry requested a staged first look with her Dad. This turned out to be a great idea as Dad was clearly taken back and I managed to capture some wonderful images.
All was going as planned and we headed over for the wedding ceremony at St. Mary's Church in Wimpstone. The Church was very tiny and I did struggle with the bright light streaming in from the side windows. After a traditional ceremony, it was time to head out for more photos. The sun was really bright but we decided to crack on as planned. I found a slightly shaded area and set about taking formal family photos and bridal portraits.
Massive Green John Deere Tractor
Kerry and Joe hopped on the massive green John Deere tractor and set off back to their reception at The Bell. I just wanted to say hats off to the staff at the Bell for providing superb food and a great atmosphere. I think I will treat the wife to an evening out once it's refurbished.
We could not have asked for better weather, warm with clear blue skies and hardly any wind. After the wedding breakfast, we arranged to head off with the huge tractor to take some sunset shots up the Loxley Hills. I am so pleased we did this as we came back with some outstanding images.
Back to The Bell for the cutting of the cake and the first dance with the live band.
Now that the sun had set there was one more request, to write their married name "Cumbley" with sparklers. We had practiced this the night before with the bridesmaids – but a few drinks on board made this a little challenging. However, we got there in the end.
My day was done so I grabbed a quick pint to reward myself for a job well done.
Here are a few of my favorite images – hope you like them.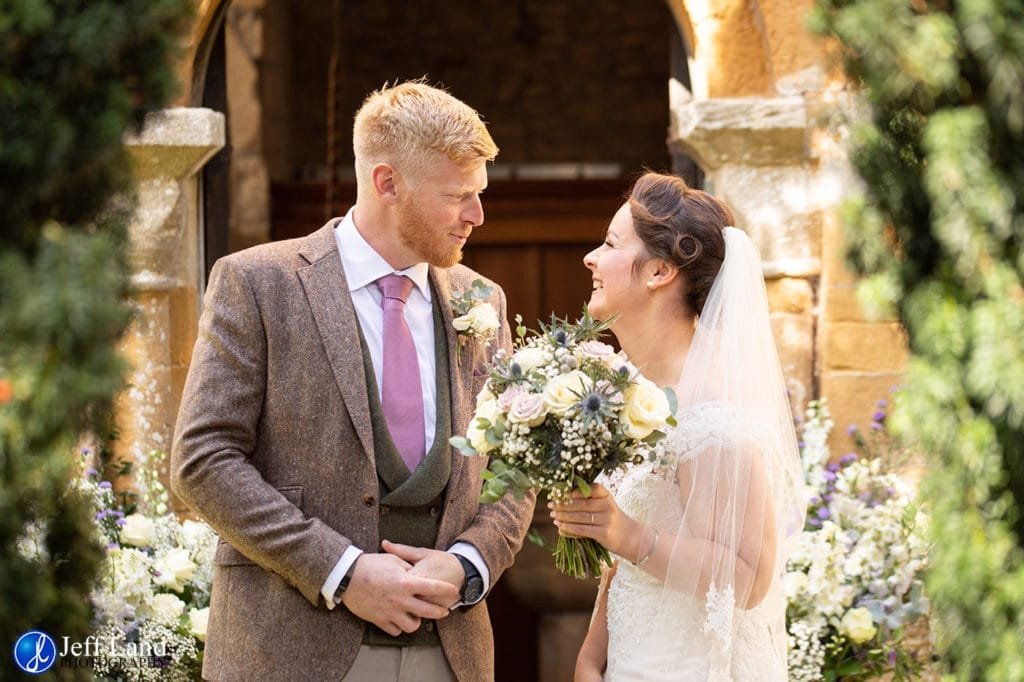 Cotswolds Wedding Photographer