Wedding at The Welcombe Hotel
Warwickshire and Cotswold Wedding Photographer
Wedding at The Welcombe Hotel
Sarah & Greg were married in St Mary Magdalene's Church, Lillington, Leamington Spa. Followed by a lavish reception at the Welcombe Hotel, Warwick Road, Stratford-upon-Avon, Warwickshire.
My day began when I met Sarah at her parent's house getting ready for her big day. I took a few shots of Sarah in her curlers & the bridesmaids busy preparing for their part in the day ahead.
Then I went over to the church which was just down the road to meet Greg & the boys to grab a few shots. Why do they always seem to struggle with the cravats & buttonholes? Luckily Mum was on hand and came to the rescue.
The Church was filled and everyone eagerly awaited the bride's entrance. Sarah arrived with dad "on time" in a vintage white Rolls Royce. We all walked up to the church grabbing a few shots on the way then I got in place and watched Sarah & Greg get married.
After the ceremony, the newlyweds walked out of the church to begin their lives together as a married couple. There were plenty of hugs & kisses going around not to mention literally tonnes of confetti.
The bride & groom traveled to the Welcombe Hotel in the Rolls Royce for their reception where champagne was in full flow!
As the weather can be unpredictable we decided beforehand to take a lot of the formal group images inside by the huge fireplace in the wood-paneled room. Then as it was so nice we finished off will all the guests in the rear gardens.
The food is always superb at the Welcombe & I was treated to a meal in the bar "thank you". After the wedding breakfast, it was time for the speeches which quickly got everyone in stitches! Great fun!
After the meal was over we began to lose the light so I grabbed Sarah & Greg to spend some time taking lovely images around the venue.
Whilst we were out taking pictures the main room was turned around, and the DJ got set up and ready for the first dance & cutting of the cake.
Finally when the sun had gone down & all the formal shots were taken we agreed to do a little light painting in the dark. This attracted a little crowd that hadn't got a clue what we were up to.
That's enough ranting from me – Hope you enjoy the pictures as much as I did taking them.
Thank you Sarah & Greg for choosing me as your Wedding Photographer.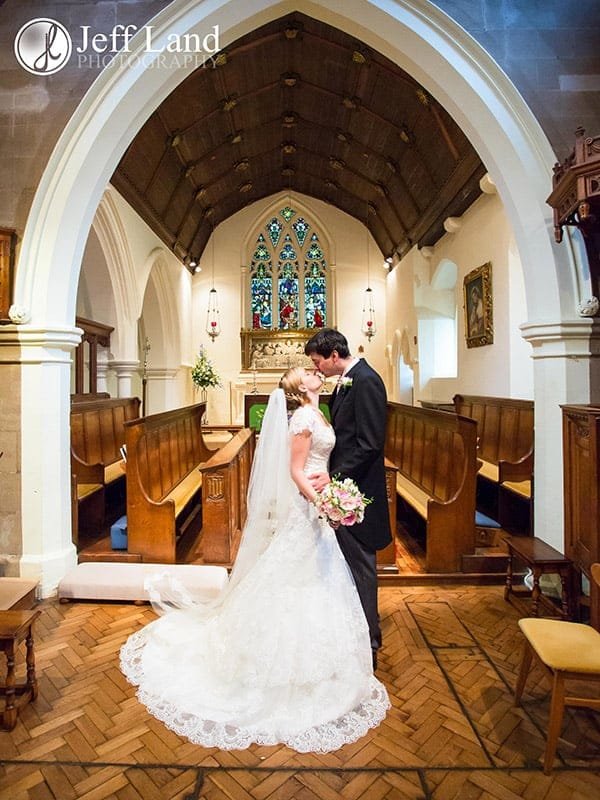 Wedding at The Welcombe Hotel