Alveston Pastures Farm Wedding Photography
Jenna & Craig's Alveston Pastures Farm Stratford upon Avon
Alveston Pastures Farm Wedding Photography
Meet The Groom
My day began with meeting Craig & the boys and having a crafty pint or two in the Dirty Duck. There was lots of fun and laughter which set a good tone for the rest of the day. The guys are all dressed in pattered grey suits inspired by the TV show Peaky Blinders. After a short time taking some candid photos, we all walked over to Holy Trinity Church.
A Traditional Wedding Ceremony at Holy Trinity Church Stratford upon Avon
Craig and fellow drinkers arrived at the church around 30 minutes before the ceremony was due to start. Family and friends soon began to fill the church eagerly awaiting the bride-to-be. Jenna arrived in a vintage Austin A135 Open Top wedding car. We took a few photos with Mum & Dad & Bridesmaids then headed down the path to the entrance to Holy Trinity Church.
As to be expected Craig was a little bit nervous but kept in good spirits by his best man & sister.
He was not kept waiting for long as Jenna soon began her walk down the aisle arm in arm with her proud father.
Thoughtfully capturing those special moments as they happen in a discrete documentary style. After the formalities, Jenna & Craig were now married and walked down the aisle together as husband and wife. As requested I took some traditional formal family portraits and then created a line to capture the confetti photos.
After this everyone headed over to the Wedding Reception at Alveston Pastures Farm.
Alveston Pastures Farm
Located just a few miles outside of Stratford upon Avon.
Alveston Pastures Farm is a great alternative to having a hotel wedding reception. It offers a large rustic barn & well-kept grounds which is the ideal setting for a wedding reception.
The Rustic Barn is a DIY space, so you can transform it to match your requirements. It comes with a large fireplace, bar area, kitchen, toilets, sound system, outside terrace, bush maze, open grass area, and ample parking for your guests.
Traditional Wedding Photographer
It's always a joy to be at a wedding where all seems to go to plan & everyone has a great time.
So we were blessed with a typical British summer's day – "sunshine & showers".
The brief was to capture the day's events using a mix of candid & traditional wedding photography.
The day was finished off with one of our very own open-air photo booths. Great fun was had by all. At the end of the long day, I was exhausted but extremely happy with a job well done.
This turned out to be a belter of a wedding and one of my all-time favorites to photograph.
I just want to thank Jenna & Craig for being a great fun couple to work for and for keeping me fed & watered throughout the day.
Here is a small selection of some of my favorite photos.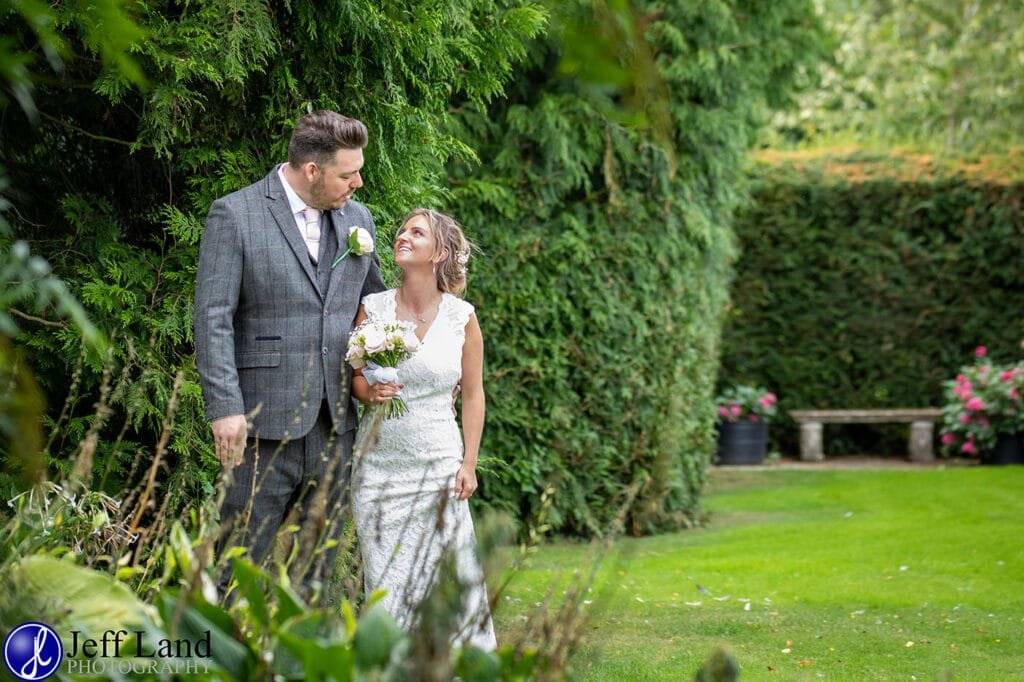 Open Air Manned Photo Booth With Prints
Alveston Pastures Farm Wedding Photography